Fireplaces
At Daniel Dunlop we understand that choosing a fireplace is an extremely difficult decision. Our experienced staff are on hand to give you the correct information to make that decision just that little bit easier. With years of experience, we are able to assist with the choice of the material, colour and the proportion of your fireplace.
Technical information can also be supplied on what you can and cannot fit and we can answer any questions that you may have with regards to the installation.
Quality Limestone Fireplaces
We pride ourselves in the quality of Limestone that we supply. We personally choose the material to ensure that your fireplace is of premium quality. Whether your fireplace is chosen from our range of exclusive designs or you have your fireplace made to your exact requirement utilising our first class bespoke service we are sure that you will be completely satisfied with the end result.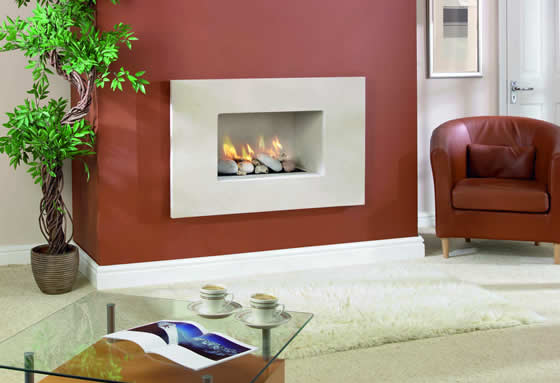 Quality Marble Fireplaces
As with our Limestone we offer the same service with your choice of Marble.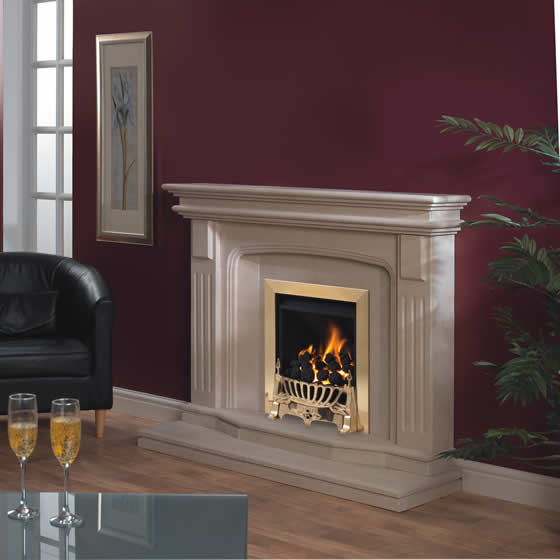 Wooden Mantles
Wooden Mantles can be supplied as standard from our comprehensive range or can be made to suit your exacting requirements.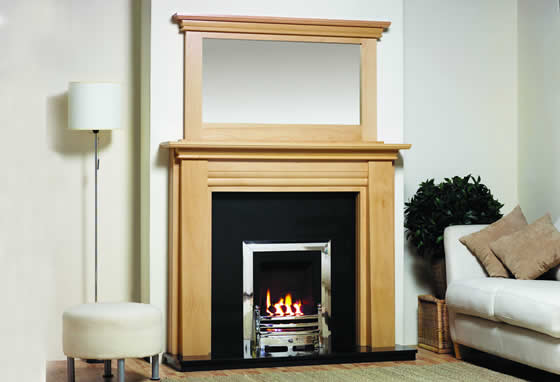 Showroom
Our dedicated staff will be with you every step of the way to ensure that your fireplace experience is everything you hoped it would be.
A vast selection of styles including modern, contemporary, traditional and bespoke. You can also see samples of the materials available.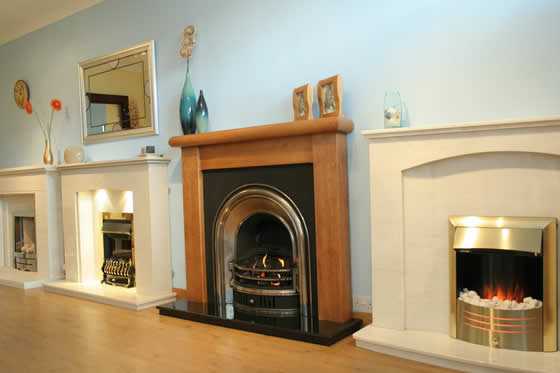 Installation Service
We offer a full installation service that is carried out by our own employed installers.
Before and after pictures of an installation in Prestwick.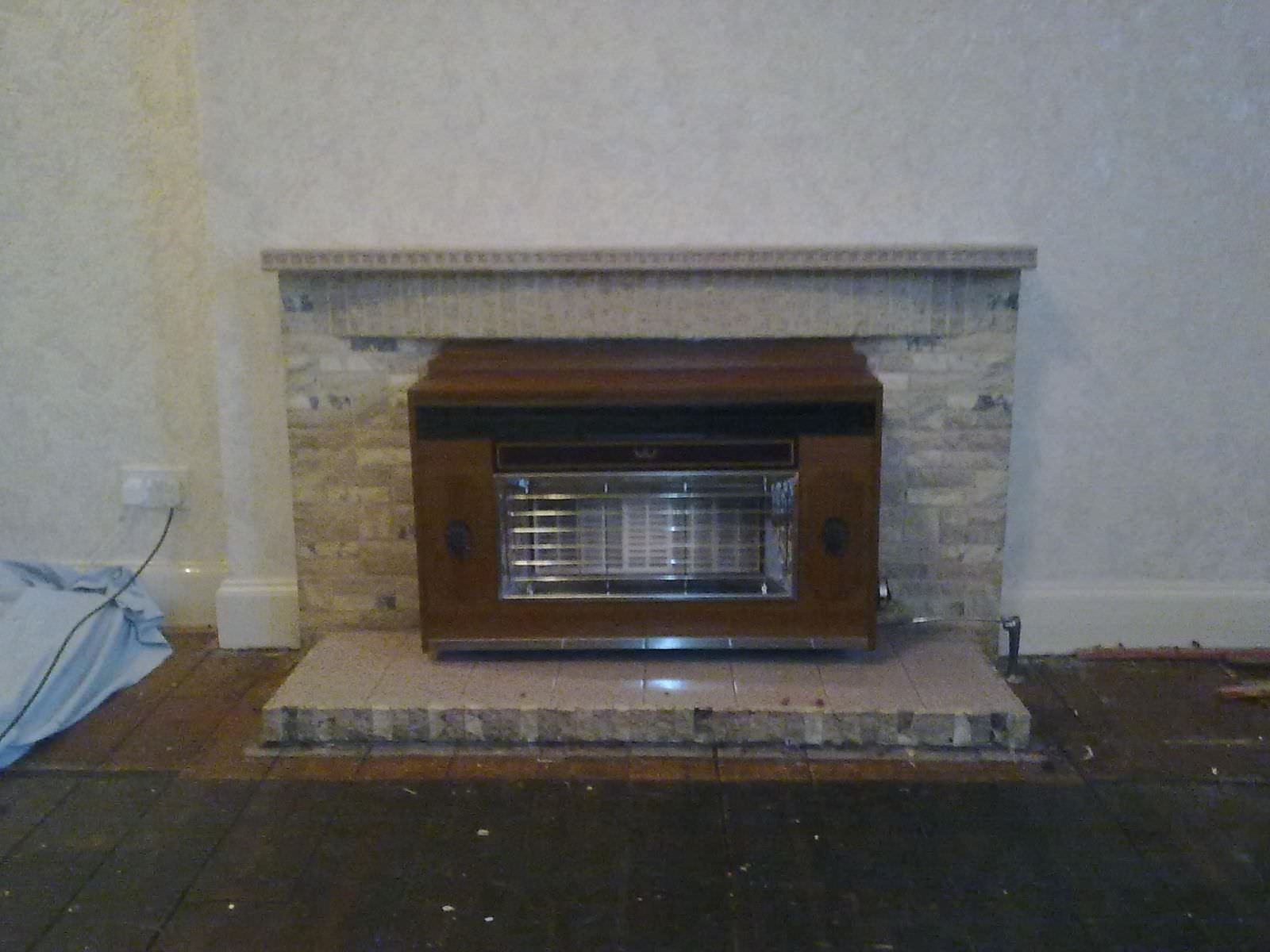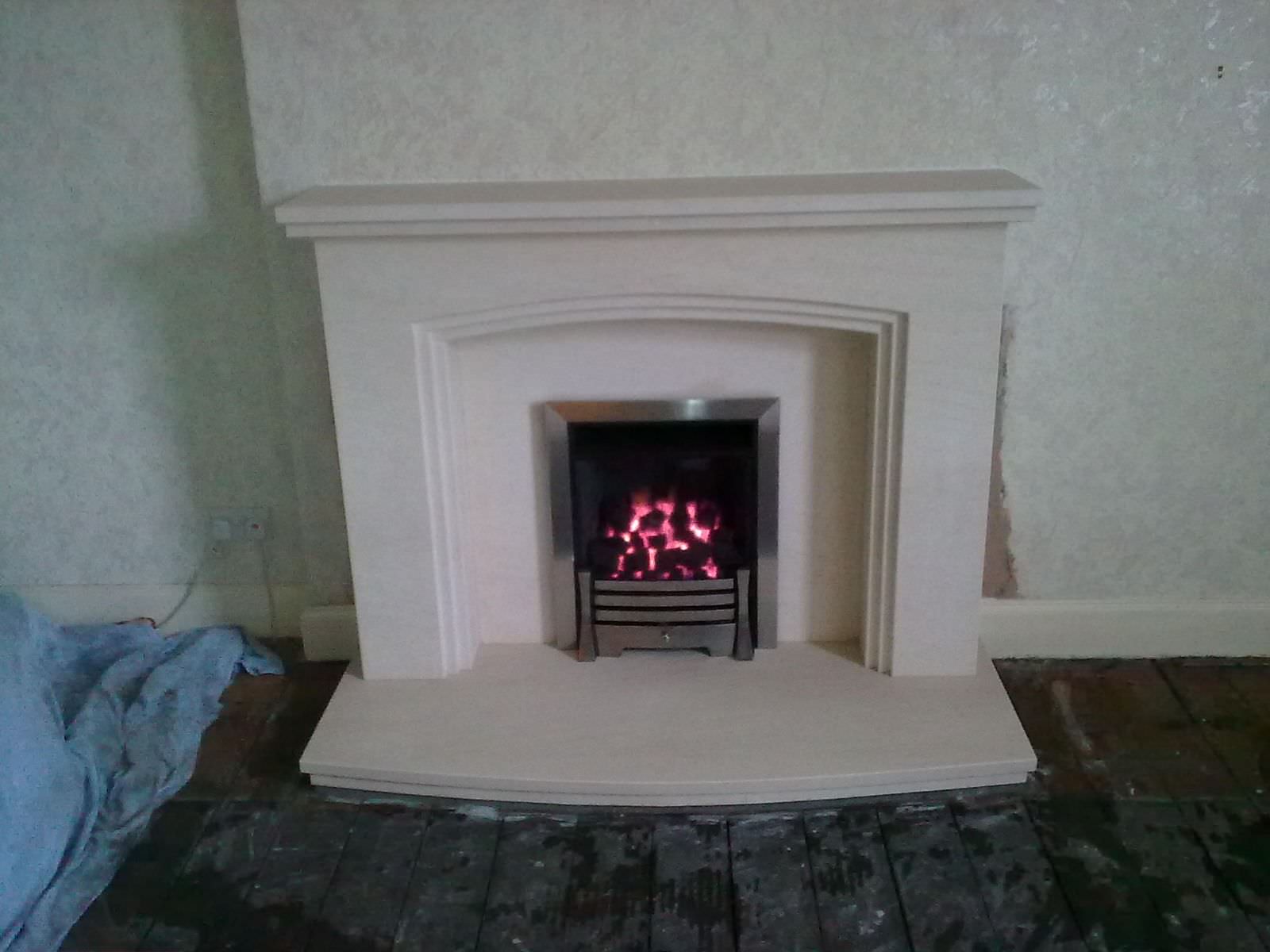 INTERNET PURCHASES.....................IF YOU HAVE BOUGHT MATERIALS ON THE INTERNET WE WILL PROVIDE YOU WITH INSTALLATION ADVICE AND A COST FOR INSTALLATION BY US *** SUBJECT TO SURVEY AND PAYMENT OF A SURVEY FEE.
WE NOW HAVE BOTH CONTEMPORARY AND TRADITIONAL STOVES BURNING ON LIVE DISPLAY IN OUR SHOWROOM.