Wood Burning Stoves and Gas Stoves
WE HAVE BOTH CONTEMPORARY AND TRADITIONAL STOVES ON LIVE DISPLAY IN OUR SHOWROOM.
CALL IN AND SEE THEM WORKING.
Stoves why are they so popular?
There are four main reasons why wood burning and gas stoves are popular:
Stoves are very energy efficient

Stoves are carbon neutral

Stoves are clean

Stoves are look great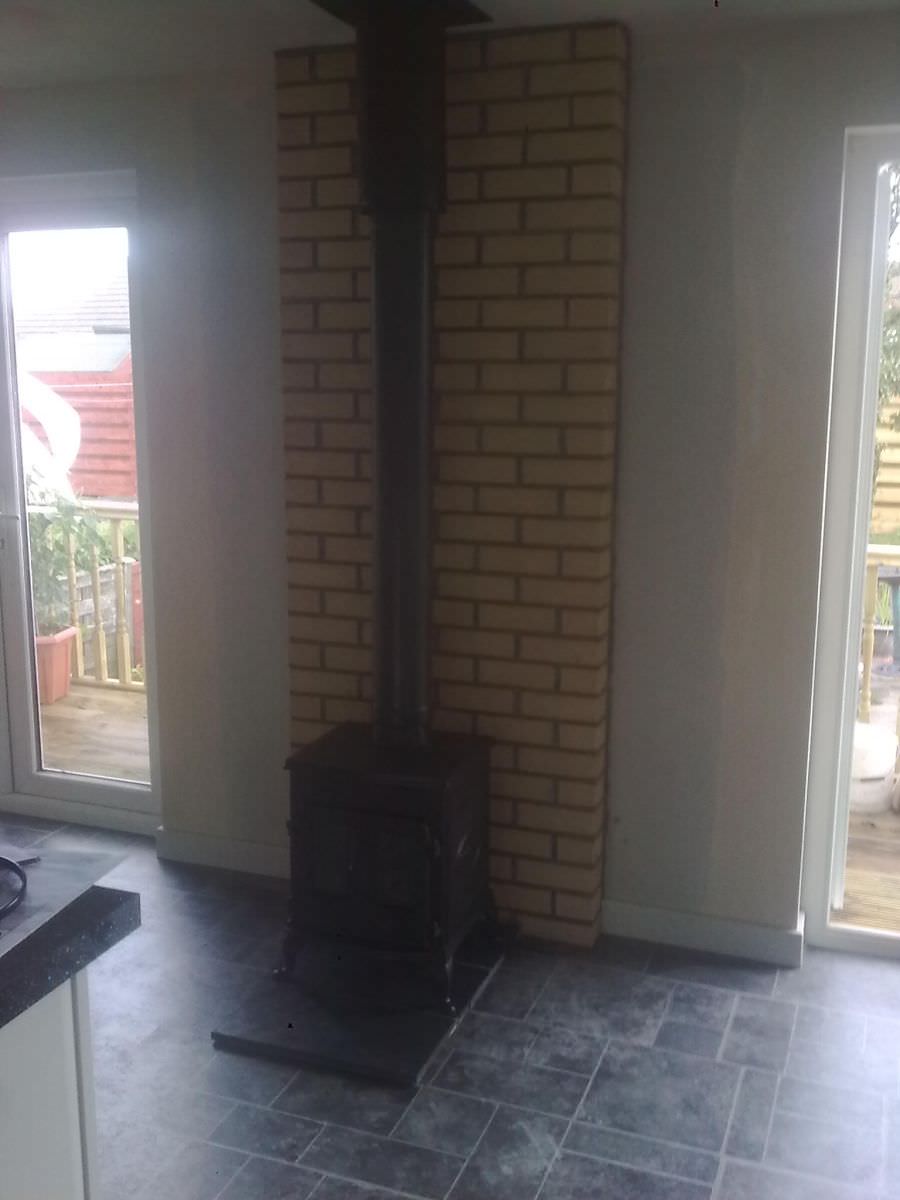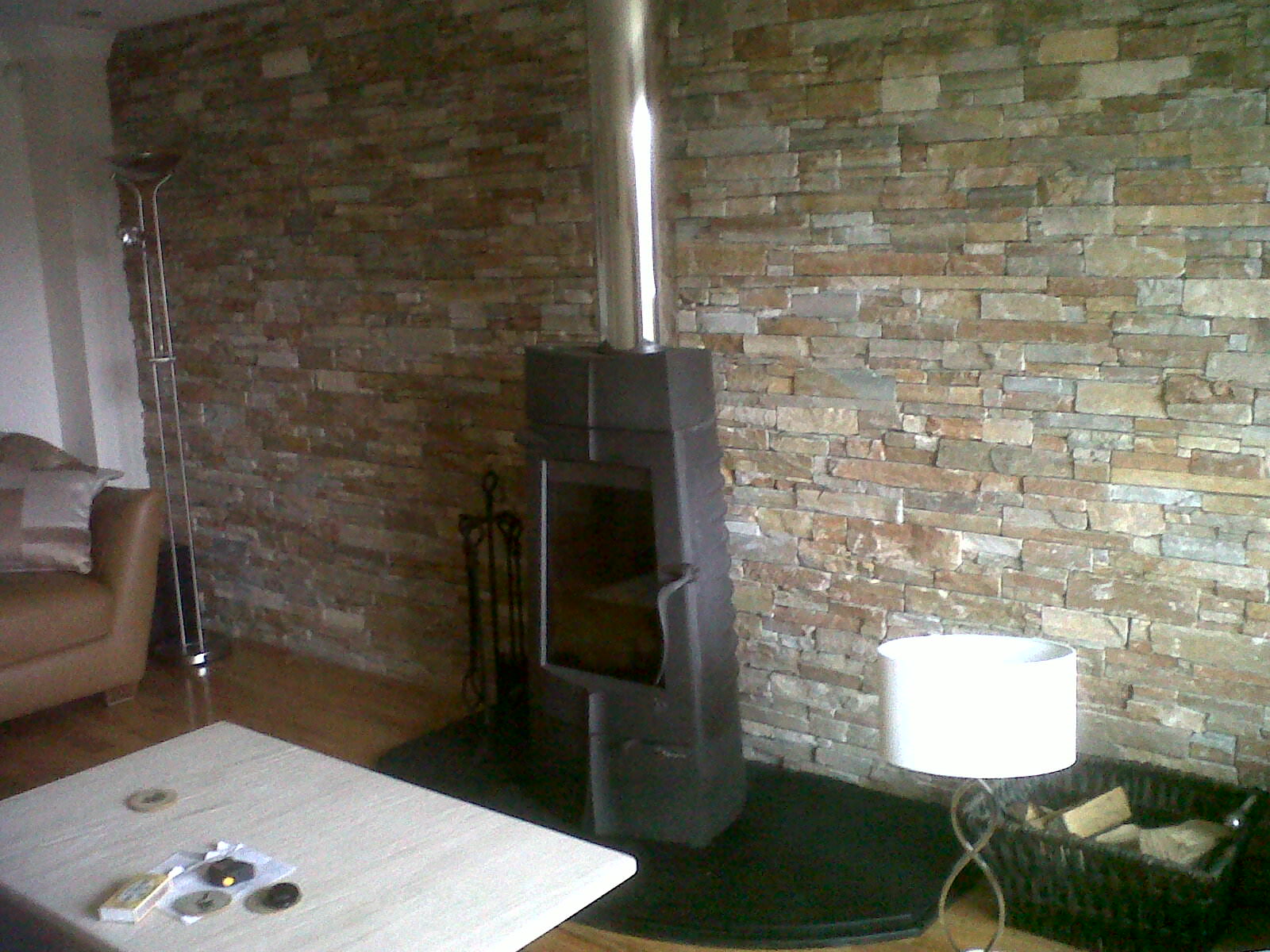 The practicalities of stoves
What do you burn?
It depends on your stove. You can choose between a wood only, a multi-fuel, or a pellet stove (which burns small pieces of compressed sawdust pellets).
Most people use logs, but they should be dried under cover for a year to reduce the moisture content. Your supplier will be able to provide pre-seasoned logs for use.

Can I have one?
There are three main criteria here, and Daniel Dunlop experts will be able to advise you on this.
You need a chimney with a large enough flue to cope with the output you'll need for your room. If you haven't got a chimney can you use a twin wall flue system. Ask your supplier for advice.
Check the prevailing wind. If it blows back down the chimney you'll may need to fit a vent to the top of the chimney.
If you live in a smoke-control area (check on Smoke Control Areas ) look for an approved wood-burning stove.
Selkirk Twin-Wall Chimney
All stainless steel, solid-pack insulated Chimney for Solid Fuel, Oil or Gas applications.This all-Stainless Steel Insulated Chimney system features 1" of premium fibre (solid packed) insulation, 316 Stainless inner liner, 304 Stainless outer casing and Selkirk's Twist-Lock Coupler. 5", 6", 7" & 8" inner diameters.Selkirk Twin-Wall Chimneys are designed for maximum safety and performance. They are covered by the manufacturers limited Lifetime Warranty.
Burley Stoves
Burley's range of wood burning stoves featuring Thornhill Thermal Technology is the result of thousands of hours of designing and prototyping, based and inspired by over 100 years of experience in the heating industry. Designed developed and manufactured entirely in the UK the T3 range boasts advances which result in unsurpassed fuel efficiency and clean burning. This is made possible by the Cyclone method of introducing air. The flame picture created when burning by this method is soimpressive that to do it justice the largest possible glass door had to be developed.

INTERNET PURCHASES.....................IF YOU HAVE BOUGHT MATERIALS ON THE INTERNET WE WILL PROVIDE YOU WITH INSTALLATION ADVICE AND A COST FOR INSTALLATION BY US *** SUBJECT TO SURVEY AND PAYMENT OF A SURVEY FEE.